The Garage (located in the lower-right area of your farm) allows you to rent different vehicles for a limited time to replace your van, and each of these vehicles adds a different bonus when performing jobs on the Job Board. If you tap into the Garage, you should currently see three available options:
Vee Dub - Rent for Coins - Doubles your XP from jobs for 6 hours!
Pontiac - Rent for Pot bucks - Double your Coins from jobs for 1 day!
Lambo - Rent for currency - Double your Coins AND your XP from jobs for 3 days!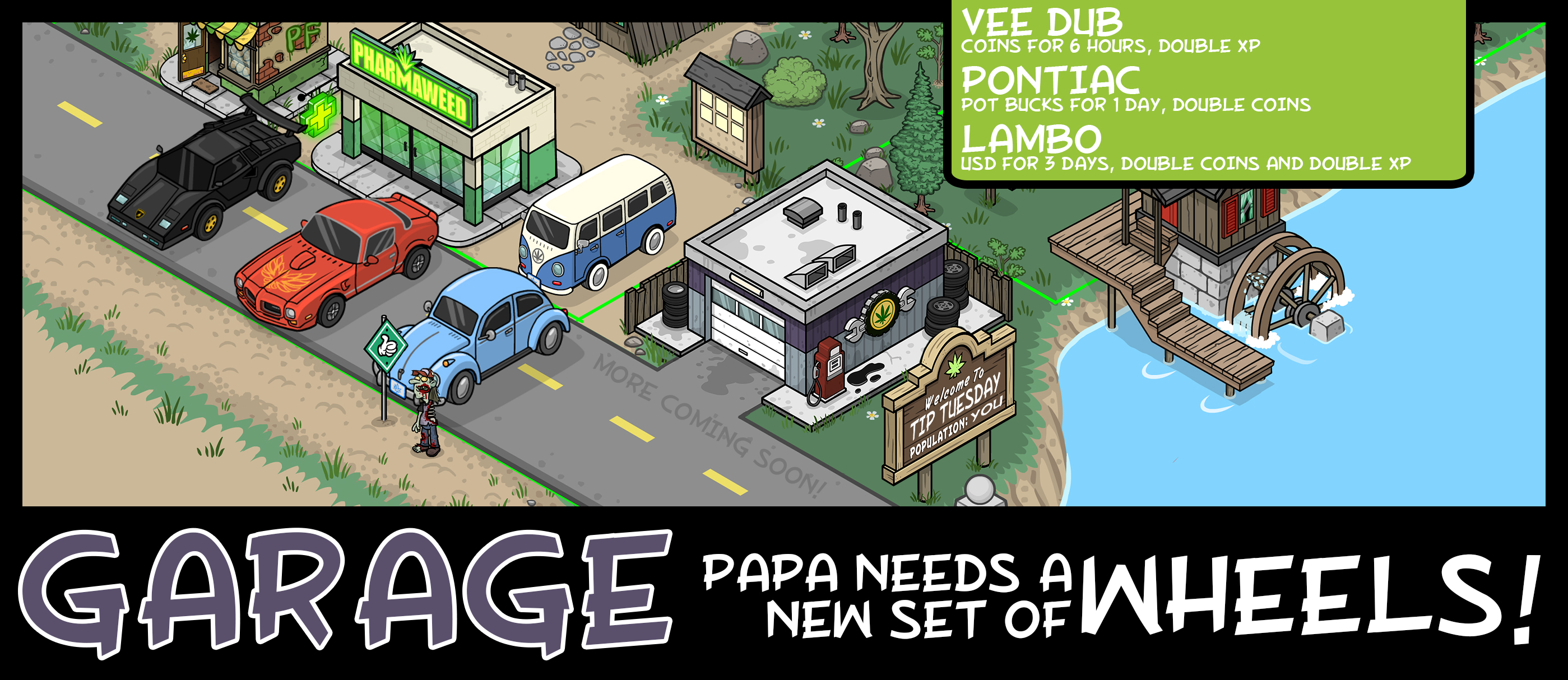 Once you've rented a vehicle, the timer starts right away and you'll notice the applied bonus after each job you complete!
When the timer for your vehicle runs out, it'll switch back to your Van and you'll get a message listing all of the dank bonuses you received during your rental time!