The Garage (located in the lower-right area of your farm) allows you to rent different vehicles for a limited time to replace your van, and each of these vehicles adds a different bonus when performing jobs on the Job Board. If you tap into the Garage, you should currently see three available options:
Vee Dub
Rents for Coins
Rental lasts 6 hours
Rewards double XP
Pontiac

Rents for Potbucks
Rental lasts 24 hours
Rewards double coins
Lambo
Rents for real-world currency
Rental lasts 72 hours
Rewards double XP AND double coins!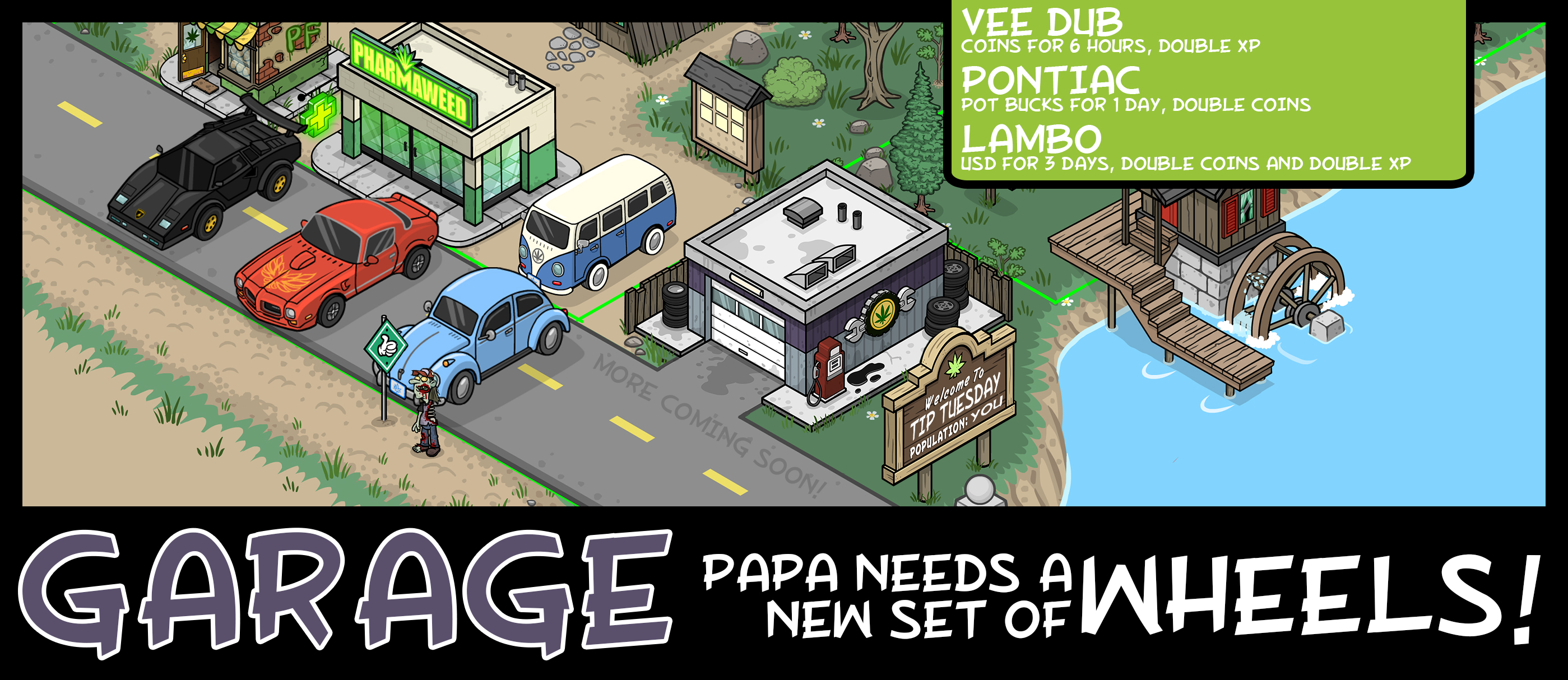 Once you've rented a vehicle, the timer starts right away, and you'll notice the applied bonus when you a rented vehicle to deliver a job from the Job Board! 

When the timer for your vehicle runs out, it'll switch back to your Van and you'll get a message listing all of the dank bonuses you received!e!