Achievements can be located by tapping on the "Phone" icon, then tapping the "Trophy" icon.




From here, you'll be able to find a list of different challenges that you can complete for awesome rewards! Some of these challenges only have one level, and other have multiple levels and additional rewards for completing each step.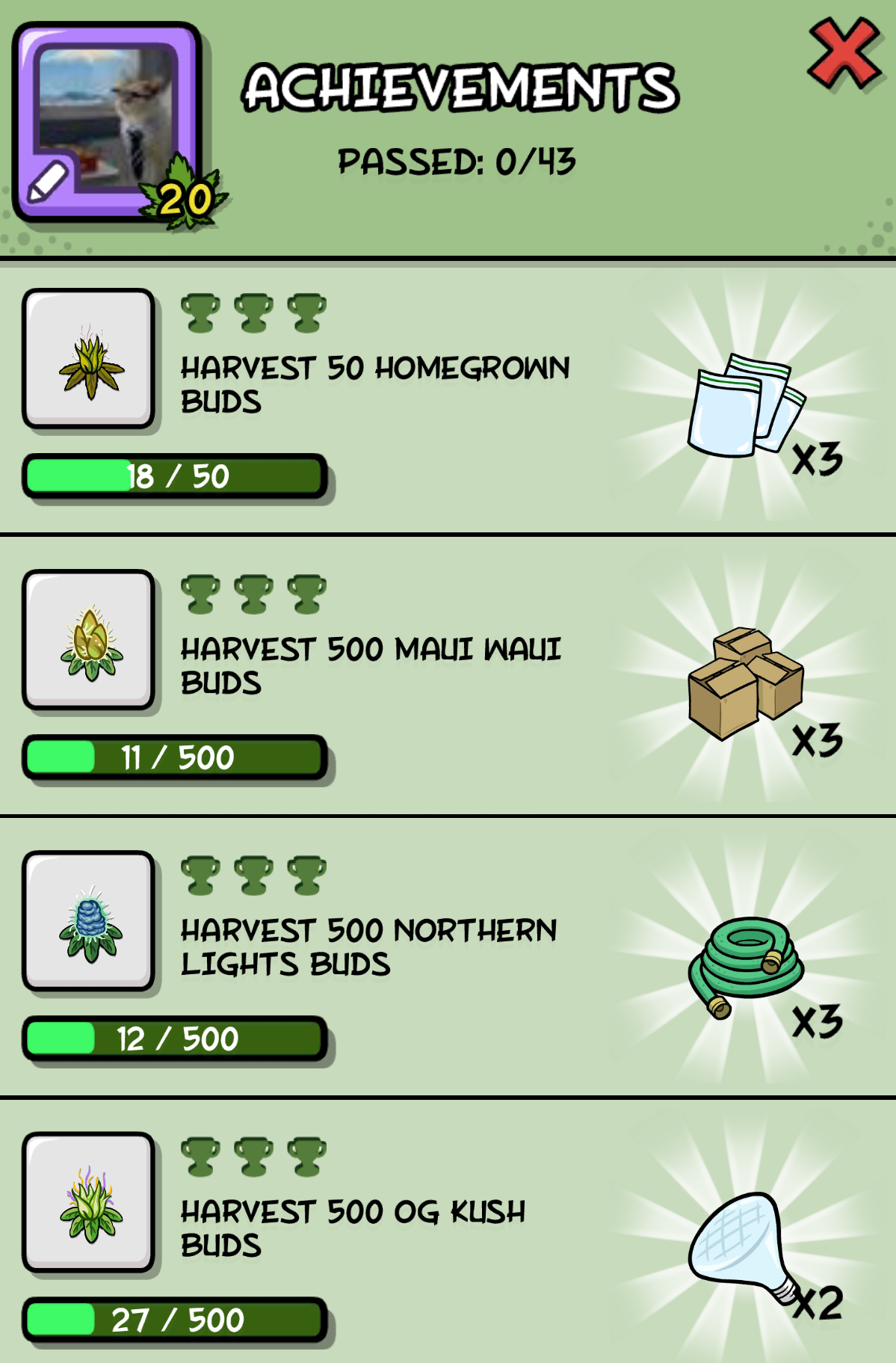 There are tons of achievements already, and we're planning more for the future!

Not helpful? Submit a request so we can help you out!